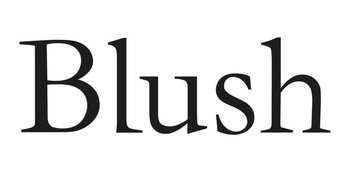 Blush
The chance to blush
It grabs you, but you can't grab it. The warm feeling that springs up in your belly slowly works its way up and will leave you with a radiant blush on your cheeks...
Sophisticated, uncomplicated jewellery
The Dutch jewellery brand captures, celebrates and cherishes these magical moments in their refined jewellery. The Blush jewels are carefully crafted from 14 carat gold, zirconia and freshwater pearls and represent the modern woman of today: chic, playful and elegant.
Blush collection
White gold, yellow gold and rose gold: Blush loves all the colours of this luxury precious metal. The collection includes rings, bracelets, earrings and necklaces that can be worn on their own but can also be combined easily into a beautiful combination for every occasion.
Choose the Blush jewel that will make you blush
Looking for a pink gold ring with zirconia, earrings with pearls or any other piece of jewelry that will make you blush? As an official dealer you will find the luxury of Blush at Brunott for an accessible price.
You're beautiful when you blush. So let's blush, from the heart.
<!— Ruben begin —> <!— Ruben end —> <!— GoSquard tracking begin —> <!— GoSquard tracking einde —>