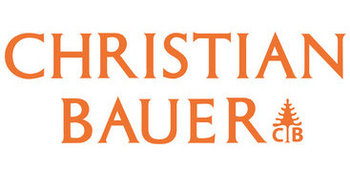 Christian Bauer
An intimate embrace, or perhaps a tentative kiss. Every romance has an early beginning. Infinite possibilities with gold, palladium, platinum and sparkling diamonds, make this love never end.
Beginning without end
Christian Bauer takes us to Germany, where in the early years of the 18th century the building blocks were laid for this family business's infinite love story. Reaching back over 135 years of history, today great-grandchild Felix Hirzel sails in the wake of his predecessors. And so the prestigious German wedding ring brand builds on the expertise, etiquette and quality standards of its predecessors.
Longevity lasts
The centuries-old craft and passion for true values is still kept alive. In the fifth generation of the iconic brand, sustainability flows through the veins as much as value. The new company building connects an eco-friendly environment with metals from already mined stock and certified, conflict-free gemstones. For stunning engagement and wedding rings, in all facets.
Love is.
An infinite circle, a ring that revolves around the most special bond between two people. Love should be sealed with a ring from Christian Bauer. As a loyal partner of Christian Bauer, Brunott is the quickest way to a love ring that stretches to infinity
<!— Ruben begin —> <!— Ruben end —> <!— GoSquard tracking begin —> <!— GoSquard tracking einde —>