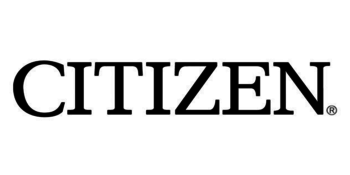 Citizen
"If time never stops, why should we?"
Citizen, a well-recognized name amongst watch enthusiasts, has drilled its core beliefs into its brand: Technical precision, premium craftsmanship, innovative thinking, and brilliant design. Citizen was the very first in the industry to create timepieces with quartz and titanium and was one of the first to promote sustainability and eco-friendly products. It released the first-ever solar watches in 1976, powered by their own Eco-Drive technology, making 'eco-friendliness' another quality affiliated with the brand. 
Citizen is run with the Japanese ideology that society is elevated over one-self. They implement their socially conscious thinking directly into their brand: Citizen strives to create high-quality timepieces for an amazing value so everyone who wants to enjoy every minute of their time, will be able to. Its deep-rooted respect for self-improvement is the red thread running through the company: "Better starts now". Whether it's creating a new product, a better customer experience, or helping the planet become more sustainable: Citizen prides itself on its openness to change, and therefore, improve.
"Better starts now."
As a way to honor the true origins of the watch-making industry, Citizen makes sure to abide by its strict ways throughout the whole process, from making individual parts to the final detailing, ensuring the best possible quality. The brand refuses to compromise on style and quality. 
Citizen's watches vary from classic, timeless pieces to professional, sporty-looking ones. 
<!— Ruben begin —> <!— Ruben end —> <!— GoSquard tracking begin —> <!— GoSquard tracking einde —>