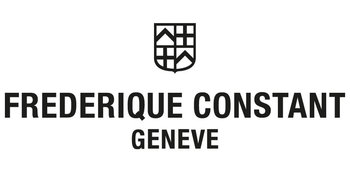 Frederique Constant
Manufacture watchmaking
Geneva, the century of the luxury watch world is where the heart of Frederique Constant is constantly beating. From design to production and assembly, their own timepieces are completely created in the 3200m2 private manufactory. Assisted by cutting-edge design software, all Frederique Constant models are designed component by component, layer by layer. To - once in agreement with micro-mechanical engineers - enter the complex manufacturing process. The result is a beautiful collection, including probably the most iconic models you've ever seen. (Special fact: almost all calibres are designed by the Dutch Pim Koeslag, CEO of the Ateliers deMonaco!)
Revolutionary
Frederique Constant is one of the most inventive watch brands. A continuous look at the future leads to constant innovation and surprise.  In 2018, the innovative brand launched the world's first 3.0 watch, after owners Peter and Arletta were the first foreigners in the history of the Swiss watches to be allowed to build a factory in Geneva. This mechanical smartwatch, the Frederique Constant Hybrid Manafucture, combines traditional Swiss watch making with modern smartwatch functionalities. While the mechanical timepiece takes care of the time, a battery-controlled system provides the activity monitor, drag monitor, Worldtimer function and diagnostic tool.
It is worth to buy a Frederique Constant
Design, innovation, passion and quality: the four pillars that have been central to Frederique Constant for many years now. In just a few decades, with a variety of timepieces and models, they proved to be completely powerful in making watches. Timeless and classic exclusivity, only of the highest quality.
Your Frederique Constant watch
An iconic Frederique Constant watch is at your fingertips. Brunott jeweller is official dealer of this beautiful Swiss watch brand. Find your new Frederique Constant watch now!
<!— Ruben begin —> <!— Ruben end —> <!— GoSquard tracking begin —> <!— GoSquard tracking einde —>