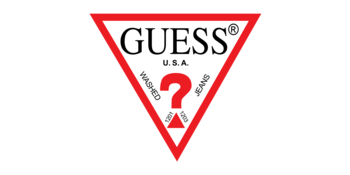 GUESS Watches
Fashion meets function
Fashion flawlessly combined with quality; GUESS is a master at it. With GUESS Watches, they add a little extra. What remains is functionality in its most attractive form.
GUESS' success
Founded in the American Los Angeles of the eighties, the brand of the Moroccan brothers Marciano has a young, but very successful history. After creating a sensation with stone washed jeans and a smart marketing campaign, the brand suddenly became one of the largest international fashion labels in 1981. With jewellery, bags, kids' clothing and lifestyle accessories, GUESS continued to expand its success. The iconic watches - which have also decorated the wrists of many a world star - are not even mentioned here.
First-class statement
GUESS WATCHES can't escape anyone's eye! The designs are stylish, modern, glamorous and made to steal the show. The brand doesn't hesitate to use colourful dials, glitters and plenty of crystals. But GUESS watches are not limited to making a statement. High-quality Quartz timepieces make GUESS WATCHES superior timepieces with great accuracy.
Guess what
Brunott is an authorized dealer of GUESS WATCHES. Because of this we always have the latest GUESS WATCHES for men and women in our collection. Be tempted by special materials and sparkling elements and choose the one that suits you!
<!— Ruben begin —> <!— Ruben end —> <!— GoSquard tracking begin —> <!— GoSquard tracking einde —>