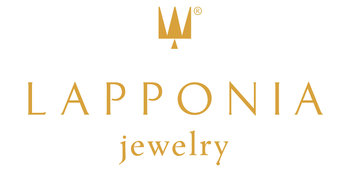 Lapponia
Finnish perfection
If you think of the brand Lapponia, you think of Björn Weckström. Although the Finnish jewellery brand was founded in 1960 by Pekka Antilla, Weckström was the first chief designer to make Lapponia's jewellery - which is not inferior to small works of art - famous all over the world. He was inspired by the overwhelming power and size of nature, and set the trend with sculptural jewellery. Lapponia grew into a brand without borders, involving special collections and collaborations with designers.
The art of expression
Artistic design, sculptural designs, exceptional choice of materials and Finnish craftsmanship are typical for the Lapponia jewellery. The jewellery, which is made by hand in Helsinki, is considered by the brand as art. In this way, each piece of jewellery is given its own name, just like a work of art, which refers to the source of inspiration of the designer of the jewel. 
Designers
Lapponia has many international top designers working for the company. Each with its own style and vision, which they unite with the unique look of the brand. One of them is the Dutch designer Liesbeth Busman. For her it is about the perfection of imperfection. Beautiful is not essential; the beauty of Busman's work is often hidden and revealed to the wearer at a later stage.
Your own art collection
As an authorized dealer of Lapponia, you can come to Brunott to admire the works of art of this exclusive brand. Take a look at our collection of Lapponia jewellery and create your own Lapponia art collection.
<!— Ruben begin —> <!— Ruben end —> <!— GoSquared —> <!— GoSquared End —>