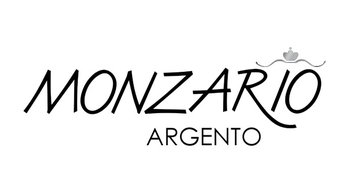 Monzario Argento
By Monzario
Unmistakable Italian class that we can proudly count as Dutch treasure. Since 1989 Berno Boelers travels around Italy to get inspired. The result? Beautiful silver and gold jewellery with an Italian design. The stylish bracelets, rings, necklaces and earrings are handmade in Italy and are part of a collection that is growing continuously.
Monzario Argento
The class of jewelry of Monzario expressed in silver, that is the Monzario Argento collection. In addition to the Monzario Argento (Argento is the Italian word for 'silver') collection, Monzario's range consists of gold jewellery and jewellery with coloured gemstones.
Exceptional chain links and closures
Links and closures in all shapes and sizes make the jewellery of Monzario Oro recognisable and distinctive. From coarser, luxury chain links to more playful fancy links; the silver necklaces and bracelets can be made in any type. 
What is your Monzario Argento?
The Monzario Argento collection varies from feminine and elegant to rugged and tough. Whatever your style, at Brunott you will always find the Monzario Argento jewel that perfectly suits your personality.
<!— Ruben begin —> <!— Ruben end —> <!— GoSquard tracking begin —> <!— GoSquard tracking einde —>