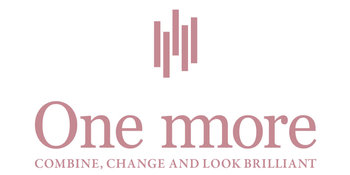 One More
Beheyt, since 1810
Passion, craftsmanship and excellent quality over several generations: a well thought-considered list of elements that characterize the jewellery of Beheyt. More than two hundred years after the birth of Beheyt Jewels, the Belgian brand has a wide range of brands. One More is a wonderful example of this. 
Pure beauty
The beauty of life is hidden in the collections of One More. Inspired by memories of the heart, the bracelets, necklaces, pendants, rings and earrings add colour to life in a tender and loving way. The various collections allows the wearer to add a beautiful jewel to her jewellery box time after time. In this way she can reflect her sparkling character in her jewellery.
Enjoyers of life
The jewelry artists in the One More studio are people who enjoy life to the fullest. Fascinated by the ancient craftsmanship of the jeweler, they create with superb quality materials, a variety of jewelry. Unique pieces made with three different types of gold, colored stones and sparkling diamonds. Made to enjoy a long life.
Just one more?
Lovely and special: One More brings colourful gems, sparkling diamonds and you as a person to life. You've never had enough of that kind of stuff, have you? As an authorized dealer of One More, we have a beautiful collection of jewels of the brand available for you. Your first, second or countless One More jewel can be discovered at Brunott!
<!— Ruben begin —> <!— Ruben end —> <!— GoSquard tracking begin —> <!— GoSquard tracking einde —>