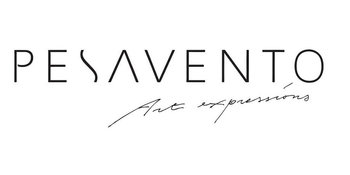 Pesavento
Signature Italian Style
Italian jewellery production is full of traditions. And sometimes, very occasionally, the combination of centuries-old habits and new ideas results in new craftsmanship. The jewels of Pesavento are an ultimate example of that.
Creations of poetry
Based on solid values as creativity, culture and the ability to transform precious material into exclusive jewelry, Marino Pesavento and Chiara Carli started the Pesavento adventure together in 1992. Soon the poetic creations with their original shapes and extraordinary volumes fascinated the whole world. And the brand continues to do so. Today, the Pesavento team consists of five craftsmen, who produce each piece of jewellery by hand in their studio in Vincenza.
Art icons
Pesavento redefines the boundaries of jewelry with innovative silver and gold designs. Each jewel is a work of art; an expression of a quest for a way to reshape the original materials in a different way. The rings, bracelets, necklaces and earrings are all precious icons that will be appreciated for years to come.
Let yourself be enchanted!
The exclusive jewelry of Pesavento are available at Brunott. As an authorized dealer of the brand you will discover with us the Pesavento jewels that match you!
<!— Ruben begin —> <!— Ruben end —> <!— GoSquard tracking begin —> <!— GoSquard tracking einde —>