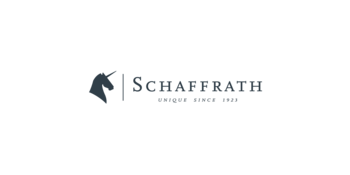 Schaffrath
Brothers Schaffrath
Their own diamond experts buy first-class gemstones in Antwerp. Goldsmiths, polishers and composers make the jewellery in delicate handcraft.. Everyone has a different taste, but everyone recognizes craftsmanship: it is clear that the Schaffrath brothers set the highest standards for their jewellery.
Pure craftsmanship
For almost a century, Schaffrath has been making the most beautiful jewellery in Hanau, Germany. The modest start in 1923 has grown into a very successful present where terms such as quality, innovation and aesthetics have played an important role from the very beginning. Each jewel is a handmade masterpiece, and the family business uses only the most valuable materials. 
A soul of diamonds
The love for diamonds in particular is deeply rooted. Schaffrath's conviction that the soul of a piece of jewelry is shaped by this luxurious gemstone has resulted in a revolutionary setting system where the diamond can move freely. Surrounded by shiny and matte precious metals, the sparkling diamond seems to float in the middle like a star. And so the superior diamonds - some of them very rare - really come to life in a jewel from the Liberté or Calla collection.
Find love!
The sparkling rings, necklaces, bracelets and earrings of Schaffrath 1923 are available at Brunott. As an authorized dealer of the exclusive brand you will find in our shop the diamond jewel that you cherish!
<!— Ruben begin —> <!— Ruben end —> <!— GoSquard tracking begin —> <!— GoSquard tracking einde —>