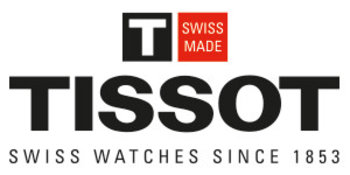 Tissot
Since 1853
A clever collaboration between father and son Tissot: while father Charles-Félicien watches over the workshop in Le Locle, Switzerland, son Charles-Émile travels the world to make their quality watches known internationally. A success story; it started in 1853 and hasn't been told at all. 
Innovators by Traditions
Tissot has been revolutionary and innovative from the very beginning: the very first stone, wooden and even porcelain watch is registered to this French-Swiss brand. Ultra-feminine and advanced sports models followed, as well as - again - a number of world premieres. The showpiece was the T-Touch, the first tactile watch in the world that still forms the basis for new Tissot models. All of them are examples of craftsmanship and exceptional quality. Reason enough to gain worldwide recognition and be used as official timekeeper at major sports events. 
Extremely versatile
Tissot pushes the boundaries of the world of fashion and watches and creates timepieces that are reliable, luxurious and exceptionally stylish. Models from the extensive collection are stylish and elegant, or tough and sporty. Digital or analog, for men or women.
This is your time
If you love Swiss perfection, you can't miss Tissot watches. Brunott has a wide range of Tissot watches available for both men and women. As an authorized dealer you will always find your favorite watch at Brunott!
<!— Ruben begin —> <!— Ruben end —> <!— GoSquard tracking begin —> <!— GoSquard tracking einde —>