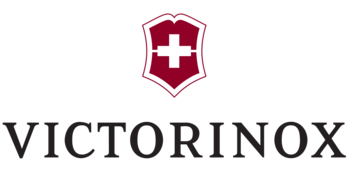 Victorinox
Swiss Army
If you go for nothing less than quality, you'll soon find Victorinox. If it' s not for a Swiss army knife or suitcase, then it' s for a fantastic Swiss Army-registered watch made in Switzerland.
Victorinox Watches
That the Victorinox family has a strong pioneering spirit is hard to deny. The famous red pocket knife that they introduced some 130 years ago now consists of a series of 360 models and is still popular. The quality, functionality and reliability of the knives has been effortlessly implemented in other collections over the years.  Including a series of very strong watches, each piece at least 100 times tested and proved indestructible.
Form follows function
The Victorinox watch collection consists of various collections and are developed for everyone and every occasion. Tough, robust and with a distinctive aesthetic, the men's collection embodies the essence of modern masculinity. Thinner, lighter and more sophisticated models are designed to satisfy the wishes of the stylish woman. Robust diving watches to defy any ocean or jungle, chronographs to accompany daily adventures and watches with mechanical timepieces to donate them to the next generation. And always that perfect combination of form and functionality.
Discover Victornox
Go for quality, functionality and a beautiful design and choose a watch from this Swiss brand. As an authorized dealer you will find a large collection of Victorinox watches at Brunott!
<!— Ruben begin —> <!— Ruben end —> <!— GoSquard tracking begin —> <!— GoSquard tracking einde —>