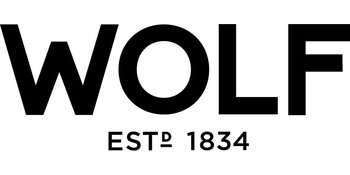 Wolf 1834
A safe place
Watches and jewelry should be cherished. Even when they are not worn. The WOLF family has created the safest environment for your treasures.
The rich history of WOLF
Currently led by the fifth generation, the origin of WOLF dates back about 185 years. To be exact to the year 1834, when the German silversmith Philip Wolf started making decorative boxes to store his work in. His talent was passed down from generation to generation, and the family proves to be unbeatable. Today, WOLF - as the global market leader - continues to manufacture watchwinders, watch boxes and jewellery boxes.
Watchwinders
High-quality craftsmanship, patented technology and sophisticated design distinguish the WOLF watchwinders from their competitors. Every watchwinder of the brand is handmade precision work, always delivering the best quality. Quiet and powerful motors accurately simulate the natural wrist movement and ensure trouble-free winding of all mechanical watches. One, two, three, four or even eight at a time.
Storage
WOLF organisers organize and protect watches and jewelry, and will decorate your home. The collection consists of storage boxes and cases, all made of the most refined kinds of (imitation) leather. There is no more stylish way to cherish a watch or jewellery collection.
Cherish your watches and jewels
Let WOLF help you cherish your valuables. At Brunott you will find a wide range of beautiful WOLF watchwinders and storage boxes.
Only a WOLF counts rotations - all others simply use time to estimate the turns per day.
<!— Ruben begin —> <!— Ruben end —> <!— GoSquard tracking begin —> <!— GoSquard tracking einde —>