Evertying about getting engaged
You've seen it at least a hundred times: he kneels down, pulls out a beautiful ring and asks her that one question. And all this while a romantic background music fills the room. Extremely romantic. Right, isn't it? But where does this engagement traditio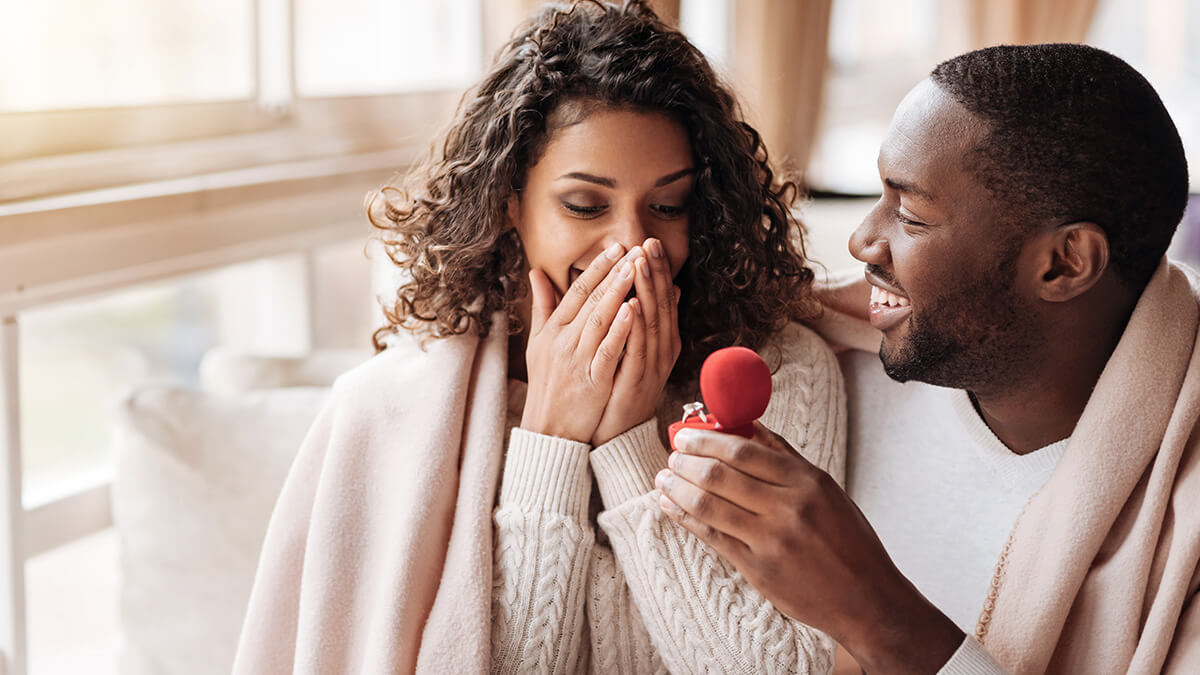 Je hebt het minstens honderd keer gezien: hij gaat op zij
You've seen it at least a hundred times: he kneels down, pulls out a beautiful ring and asks her that one question. And all this while a romantic background music fills the room. Extremely romantic. Right, isn't it? But where does this engagement tradition actually come from, and how does the marriage proposal really become as magical as in the film?
Tradition
Marriage traditions have changed drastically over time. While in the past it was unthinkable for the groom to get down on one knee without the permission of his father-in-law, 'asking for her hand' nowadays seems to be a lot less important. But there are some of the traditions that just ask to be cherished.
For example, the centuries-old tradition of the engagement ring. History tells us that the ring, as a symbol of love, was introduced by romantic guys from Ancient Egypt and the Roman Empire. At the time, these were rings made of reed or iron. Later on, precious metals were used.  The first real engagement ring dates from 1477, when Archduke Maximilian of Austria proposed to marry Maria of Burgundy with a rough diamond ring. Maximilian set a trend, it turned out. A successful marriage proposal requires an engagement ring!
Endless love
Based on the principle of eternal marital fidelity, there is nothing that can properly symbolize infinite love as a beautiful ring. Nowadays, the romantic tone is often set by gold and platinum engagement and wedding rings, elegantly set with cut diamonds. The possibilities are almost endless.
The perfect engagement ring
How nice would it be to be able to propose with confidence and surprise your partner with the perfect engagement ring in a magical way, just like in the movie? You can easily order that ring online in the Brunott webshop. Would you like to receive guidance and advice during the choice process? Contact our team by phone or e-mail. We are happy to help you! 
<!— Ruben begin —> <!— Ruben end —> <!— GoSquard tracking begin —> <!— GoSquard tracking einde —>