Specifications
| | |
| --- | --- |
| Base Dimensions: | 154mm x 154mm x 38mm |
| Base Weight: | 1.300 grams |
| Planter Dimensions: | 80 x 100 mm |
| Planter Weight: | 240 grams |
| AC Adapter: | Input 100-240V - 50/60Hz; Output 15V 1A |
Product details
Designed in Sweden by a talented team, in line with Nordic elegance and minimalism. LYFE consists of a planter that hovers over an oak base via magnetic levitation, gently rotating during suspension.
The magnetic field of the earth has powerful effects on all life forms, especially plants. We've been investigating the effects of magnetism on plants as LYFE uses maglev technology.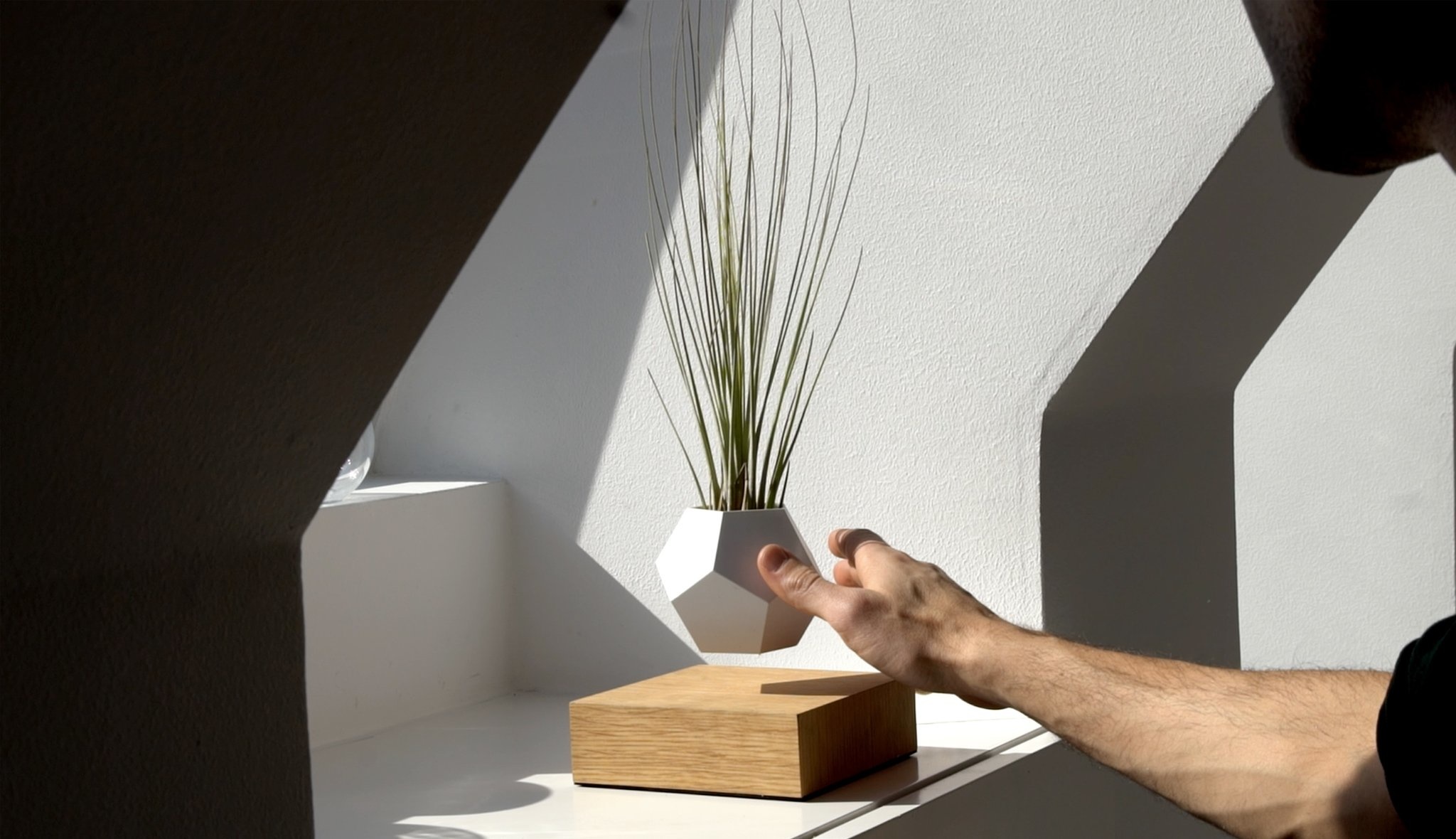 Studies have shown that plants surrounded by a magnetic field tend to grow faster, taller, bigger, and healthier, as measured by plant height, leaf size, and selected parameters related to their health status.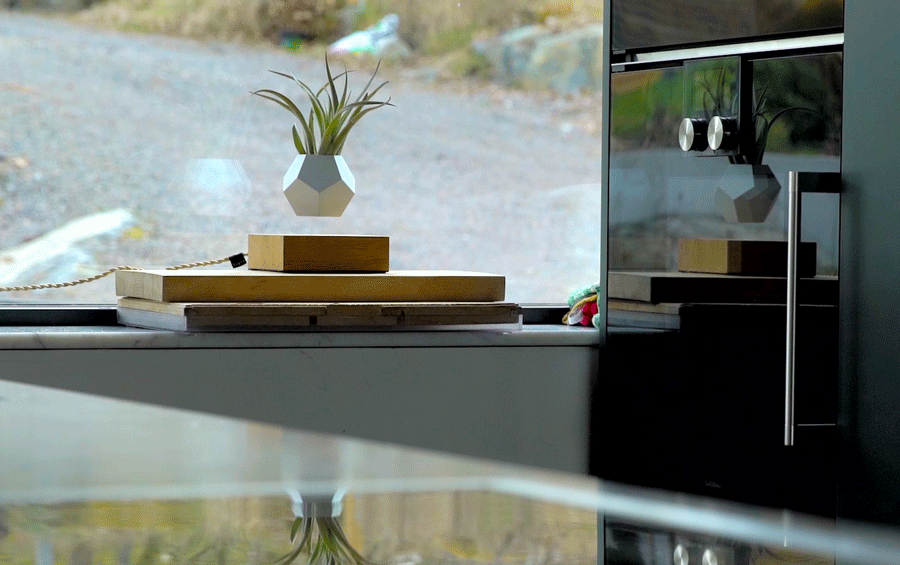 LYFE & Air Plants
Identified by the Swedish botanist Carl Linnaeus, air plants (Tillandsia) are plants that grow in the air. Air plants thrive upon the circulation of airborne particles; with no soil required, our gravity-defying and rotating microclimate naturally nurtures.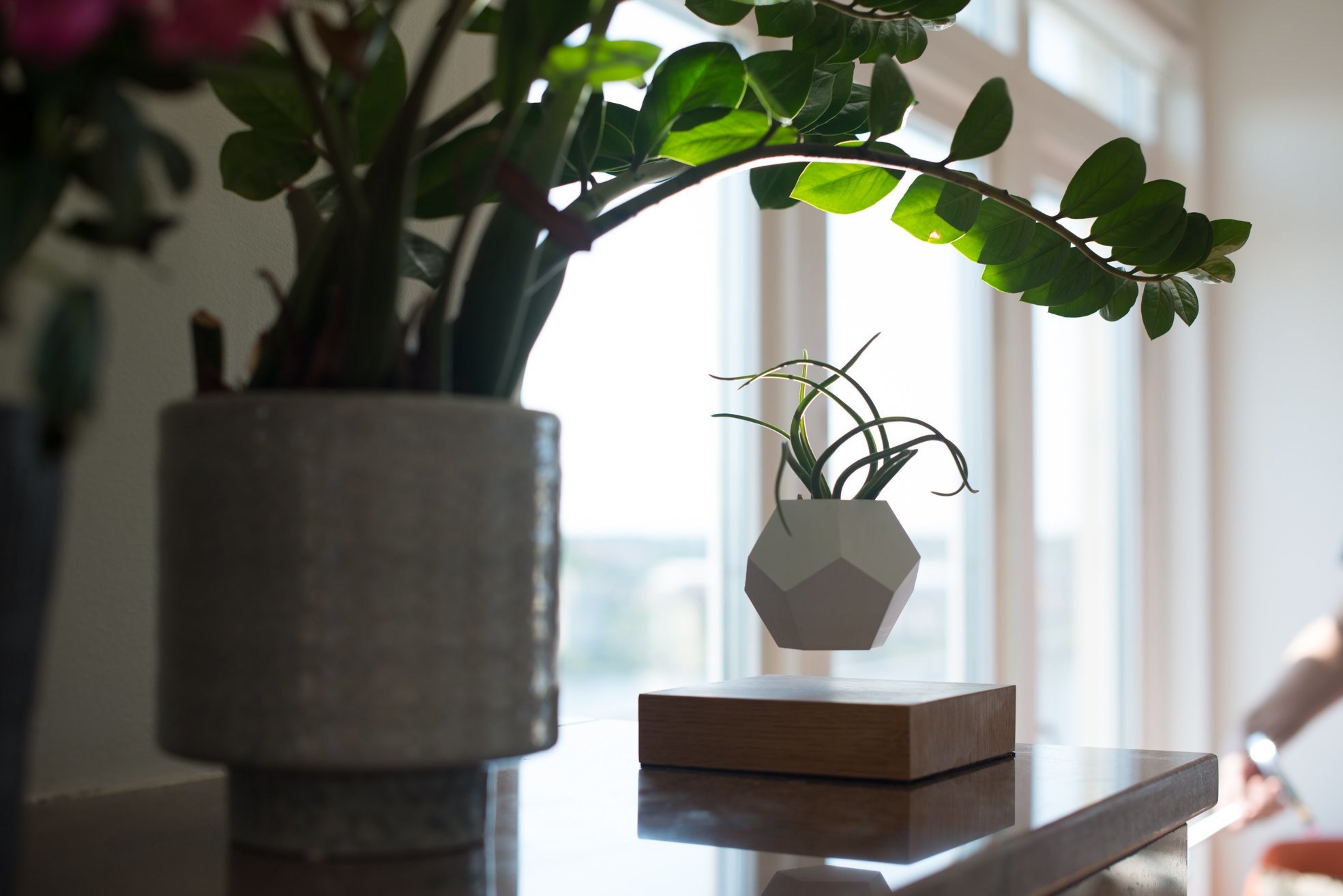 In Sweden, where winters are long and dark, we have crafted a product that maximizes light and life, proud to be the centre piece of a well designed home. The geodesic form reflects several different shades of light as it gracefully rotates, creating a mesmerizing effect.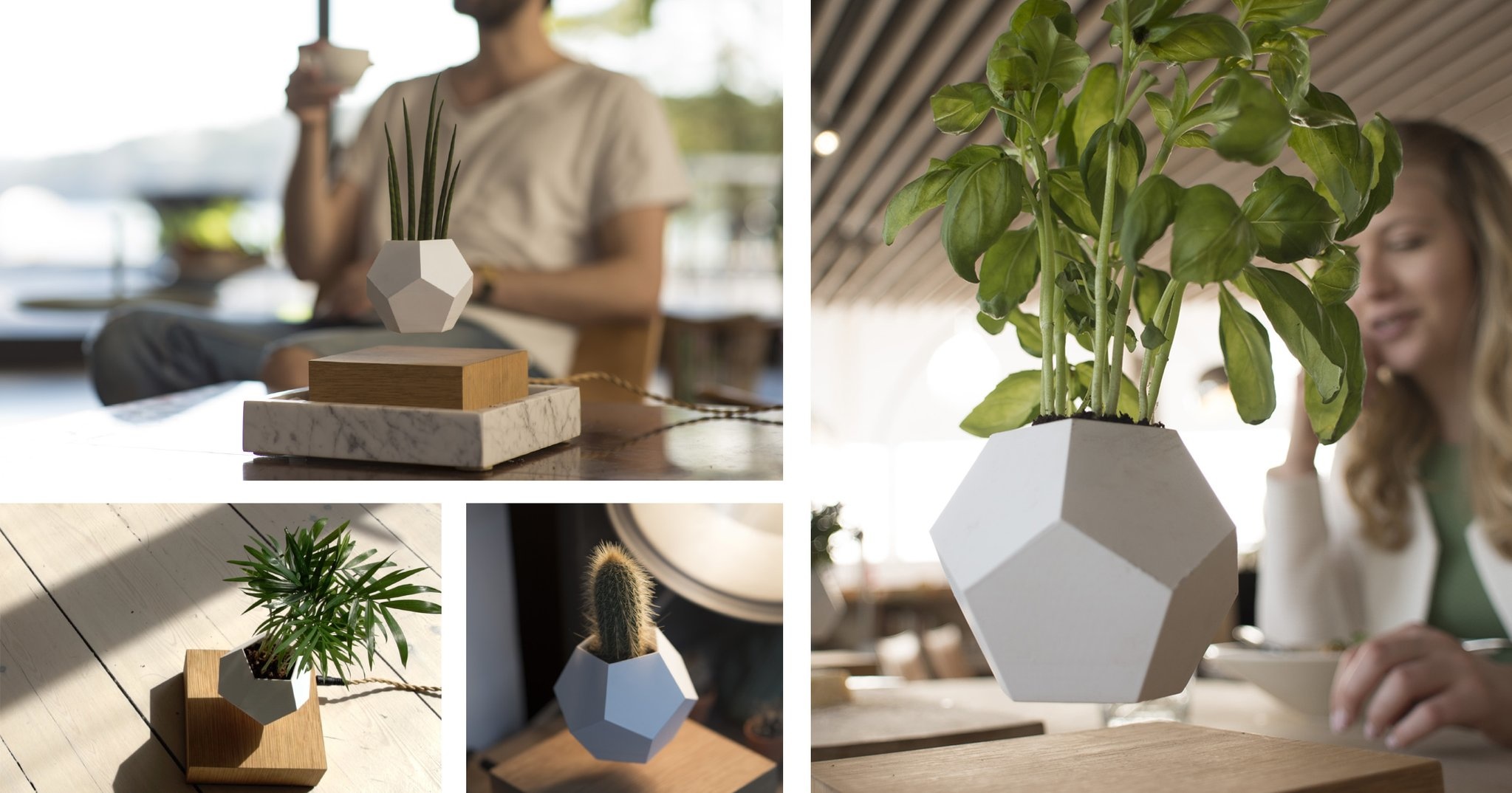 <!— Ruben begin —> <!— Ruben end —> <!— GoSquard tracking begin —> <!— GoSquard tracking einde —>