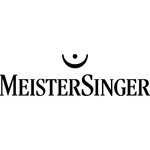 a relaxed perception of time
Since 2001, very special mechanical wristwatches have been manufactured in the Westphalian city of Münster: They have only one single hand with a fine needle point that enables the wearer to read the time. Company founder Manfred Brassler creates his clas
MeisterSinger takes time to celebrate the beauty of meaningful rituals. We build a strong foundation for our lives when we regularly – and sufficiently – take time for the things that are important to us. It doesn't matter if we are passionately devoted to tying the perfect knot in our necktie or simply taking time to enjoy an essential morning coffee: such rituals cannot be sped up, and they are not counted in seconds. They are always better and more meaningful when you take time for yourself.
MeisterSinger is committed to the idea that good things take time and need to be approached with devotion. Our single-hand watch concept, the way we do business, the way we make watches and how we deal with people and issues are all based on this idea. Devotees of MeisterSinger watches know the pleasant feeling of not letting time rush them along, but of shaping it as they please.
Join us, have a look at our campaign and enjoy moments of tranquility and focus during your personal ritual of the day.
How to read a Singlehand watch
The 12-hour dial is divided by 144 markers. Each marker represents 5 minutes.
The combination of the bold 15, 30 and 45-minute markers and the prominent needle pointer make it easy to read time.

<!— Ruben begin —> <!— Ruben end —> <!— GoSquard tracking begin —> <!— GoSquard tracking einde —>